About
All The Buildings In New York is a personal project of James Gulliver Hancock. An illustrator from Australia now based between Sydney, and New York. This project stems from an interest in obsession and recording of places. New York holds a special place in everyone's heart, romanticized from Seasame Street and old movies like Rear Window and Breakfast at Tiffany's. This blog records an attempt to make the city personal by passing a pen over every structure, hopefully making up for the time not spent in New York. This project has garnered a lot of attention from around the world, some of the press it's received can be seen below. I hope you enjoy it too.
To see more of James' work or to order a drawing of a particular building go to JamesGulliverHancock.com
Press
Buy the book!
The book All The Buildings In New York (that I've drawn so far) is full of new discoveries as well as old chestnuts for anyone who loves the Big Apple. Organized by neighborhoods, the book features iconic New York buildings, such as the Empire State Building, Rockefeller Center, and Flatiron Building, as well as the everyday buildings that make up New York City—the boutique shops in SoHo, timeless brownstones in Brooklyn, and rows of busy markets in Chinatown. New Yorkers and tourists alike will savor this one-of-a-kind volume that uniquely celebrates the energy and spirit of the city that never sleeps.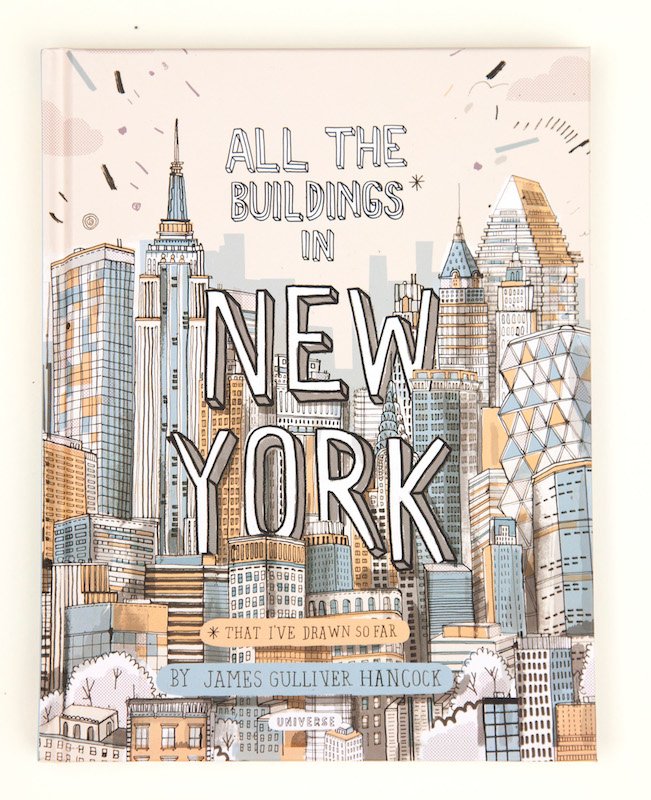 Back to map